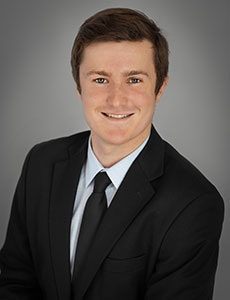 Accounts Payable Specialist
Ridge joined Canyon View Capital in January 2022. He comes to CVC from the banking industry where he worked in several areas including customer service, staff training, and accounting. Ridge is well on his way to completing his bachelor's degree in business administration with a concentration in finance by the end of 2022. While furthering his education, Ridge has accelerated his understanding of finance by working closely with management on special projects.
Ridge is excited to join the Accounts Payable team and brings his infectious enthusiasm and positive attitude to this team. At CVC, he is responsible for working with property managers and vendors to ensure correct processing and smooth accounts payable operations.
While not in the office, Ridge enjoys jumping out of planes as a licensed skydiver.