Welcome to
Canyon View Capital
Tax Advantaged Funds of Institutional Quality
Canyon View Capital, a privately held Santa Cruz, CA corporation, manages and operates over $1 Billion of multifamily real estate value in America's heartland. Over the past 40 years, the CVC management team has worked to provide value investing, leverage, compounded interest, and tax-advantaged funds to its investors. They've helped families invest for their future.
Canyon View Capital at a glance
Real Estate Under Management
Years of Real Estate Investment
Why Choose Canyon
View Capital
Canyon View Capital for fund performance comparisons and advice on how to best leverage your individual investment strategy for your long-term benefit. Verification of accreditation status is required prior to receiving any performance information.

Stability

Tax Savings

Stock Market Alternative
A Message From Our
CEO & Founder
CEO & Founder
Investment with Canyon View Capital—a privately held Santa Cruz, CA corporation—offers a solution for accredited investors to assist in off-setting taxable passive income and solid returns with its tax-deferred Balanced Fund option. 
Canyon View Capital also offers investment options for returns from your IRA through investment in multifamily real estate. 
A balanced portfolio includes real estate. Canyon View Capital makes this possible for accredited investors without the hassle of being a property manager.
They Have Helped Us Become
Who We Are Today
Active investment avenues demand vigilant monitoring, and not everyone has the time or skills for this level of involvement. Investors are keen to diversify their portfolios with real estate, and it is easy to see why: passive income. Learn more about passive income, taxes on passive income, and deductions so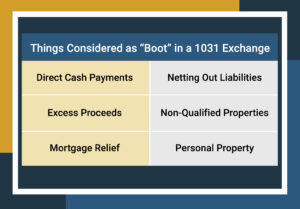 For real estate investors, 1031 exchanges have become a steadfast way to maximize profits and limit their capital gains tax liability. It's not hard to see the appeal as deferring capital gains taxes on the sale of an investment property increases the investor's purchasing power. However, 1031 exchanges are complex
Investors are always on the lookout for the next game-changing addition to enhance their investment strategy. On this quest, many explore alternative investment avenues, with real estate often standing out as a compelling choice. Like in any investment landscape, real estate features distinctive sectors, such as multifamily investing, which possess
Schedule a Consultation With One of Our Team Members Today