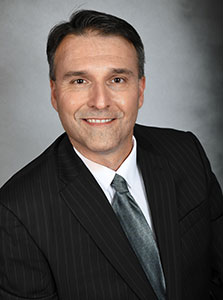 Chief Financial Officer
Dennis joined Canyon View Capital in June 2016 and brings over 20+ years of accounting experience, most recently 15+ years as a Controller in real estate property management and development. As the Controller for SWAY Manager/Starwood Waypoint Residential Trust, a publicly traded REIT, he was responsible for day to day accounting while working with the financial reporting team in the production of required SEC and private fund financial reports. Prior to SWAY, Dennis worked at JCM Partners LLC, a real estate company that owns and manages multifamily and commercial properties.
At CVC, Dennis is responsible for the day-to-day accounting and financial reporting for the residential properties, funds and corporate entities. He works closely with the Investor Relations Department on investor reporting, managing annual tax returns and audit process. Dennis also works with the Regional Property Managers in various operational accounting systems and procedures.