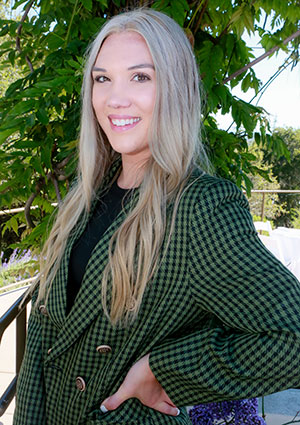 Regional Property Manager
Sara joined CVP in April of 2016, where she brought with her the experience of working in student housing.  Sara joined the Garden Park team and quickly showed everyone that although she had a quiet demeanor, she could excel at any tasks and goals given to her.  Sara took every advantage to educate herself on the multi-family industry, including the completion of over 20 Grace Hill courses.  In just a few short months, Sara was promoted and transferred to Chamberland Square as an Onsite Manager/Assistant Manager. In 2017 Sara earned the honor of "Assistant Manager of the Year" by the NW Arkansas Apartment Association and soon after was promoted to Property Manager at Chamberland Square.  As Property Manager of Chamberland Square, Sara has consistently kept the property average occupancy at 95% or better. During this time, rents have increased continuously, concessions have gone down, and many new property upgrades have occurred under Sara's leadership.
In September of 2018, Sara received another promotion, this time to Multi-Property Manager.  With this promotion, she also took on the leadership and Management of Wedington Place, our 55+ community located near Chamberland Square.  Facing the new challenge of managing a tax credit property, in 2018 and 2019, Sara furthered her education by focusing on Low-Income Housing Tax Credit courses and certifications.
Continuing with her string of achievements, in 2019, Sara was named Employee of the Quarter by CVP and on top of that Chamberland Square won "Property of the Year" from the Arkansas Apartment Association!