Meet our experienced and knowledgeable teams: Canyon View Capital (CVC) and Canyon View Properties (CVP). The headquarters of Canyon View Capital is located in Santa Cruz, California, at which the CVC Executive and Corporate teams perform all services pertaining to Investor Relations, Finance, and Accounting for the organization. Our Canyon View Properties team consists of over 75 highly skilled members. This team solely performs management and operations on site at the Midwest and Midsouth properties, which are wholly owned by Canyon View Capital.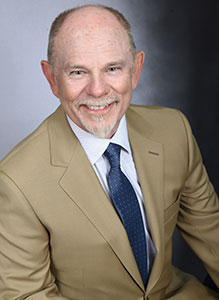 Robert J. Davidson
Chief Executive Officer & Founder
Robert (Bob) J. Davidson is CEO and founder of Canyon View Capital.  Bob was introduced to real estate investing and limited partnerships in the 1970s when employed by what is now known as KPMG, auditing partnerships for medical doctor investors seeking tax shelters. During his years of auditing real estate partnerships, Bob became an expert in offering highly profitable, tax-advantaged real estate investments for his clients.
In the 1980s, Bob founded Davidson Fohs & Associates Accountancy Corporation (DF&A) and several other real estate partnerships. He then broadened his service to investors through use of privately held tax-advantaged funds – thus the "birth" of Canyon View Capital. As CEO, Bob identifies properties that make good tax sense and increase investors' purchasing power after taxes and inflation, producing an impressive track record of high annual rates of return over the firm's history.
Bob's companies have successfully survived two recessions due to proper underwriting and steady investment growth strategy. Operating from a fiduciary mindset, a focus on value investing, and intricate knowledge of the IRS tax code, Bob has helped hundreds of small business owners, individuals and families retire comfortably through investment in Canyon View Capital funds.
A 40-year Santa Cruz resident, Bob is an active racquetball player, biker, avid traveler and pilot since age 16.  While traveling, Bob assesses how real estate differs from place to place and what works best in different markets.  Bob is an active member of Santa Cruz Rotary. As CEO, Bob primarily values the CVC funds, is the chief strategic financial planner, meets with many of our investors to help with legacy planning and is the key borrower for CVC.  Bob is an active member of Santa Cruz Rotary and a Board Member of New Way Homes.
Alison Ruday
Executive Vice President/Chief of Staff
Alison joined Canyon View Capital in 2012, bringing with her more than two decades of corporate business experience.  Alison has a solid background in business development, investor relations, marketing, training, organizational process management, leadership and executive management experience with technology and Fortune 100 companies, including FedEx and NowDocs, an online document printing, and shipping service backed by Goldman Sachs. Additionally, Alison founded and led her own advisory and coaching organization for 10+ years. With a Bachelor Degree in Marketing & Communication from San Jose State University and a Masters in Psychology from the University of Santa Monica, Alison's blend of education and professional expertise adds further depth and leadership to the CVC management team.
As Executive VP and Chief of Staff, Alison's responsibilities include facilitating all aspects of CVC's strategic and corporate long-term planning and serves as the liaison between the CEO and President of CVC.  In addition, Alison oversees all investor fundraising, investor related communications, corporate events, marketing and sponsorships, overall branding, managing the 1031 exchanges, and IRA transfers.
Alison spearheads the firm's corporate culture, infusing her behavioral expertise, collaborative qualities, and enthusiasm throughout the CVC organization internally and within the CVC investor community.
A native Northern Californian, Alison is quite active in the Santa Cruz community – especially in the area of empowering women. She currently sits on the Board for the Santa Cruz Museum of Art & History (MAH), has chaired the Santa Cruz Chamber of Commerce's Women In Business Leadership Forum, and promotes the spirit and value of CVC in a variety of local community and business organizations.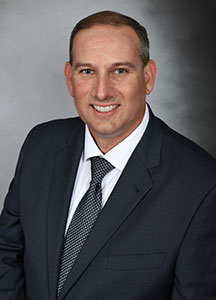 Gary Rauscher
President/Chief Financial Officer
Joining Canyon View Capital in 2007, Gary brings over a decade of complex accounting experience as a CPA working with high net worth individuals, real estate developers, and family offices.  Prior to this, Gary was the "Personal CFO" for the partners of Sierra Ventures, a Silicon Valley Venture Capital firm, which gave him in depth experience in complicated tax structures, which fit perfectly with the CVC clientele.  As CFO and President, Gary is directly in charge of the company's quarterly investment reports, all compliance reporting, investor financials, and oversees preparations for CVC's annual tax returns and independent audits.
Gary is principally responsible and manages all CVC property refinances, acquisitions, and dispositions.  He interacts directly with CVC's banks, brokers, attorneys, and lenders to bring each CVC property to a successful close.  Additionally, Gary supervises the regional managers of our wholly owned property management company, Canyon View Properties, who are responsible for all operational aspects of the CVC portfolio including all capital improvement projects, budgets, accounting, human capital, and overall portfolio performance.
Gary's understanding of the complex nature of our funds and overall operations is a valuable component to the growth of CVC.  He has been a part of the growth and development of the firm for over ten years and is a valuable and respected sounding board for the executive team.
An active father, Gary lives in the Silicon Valley with his wife and two children.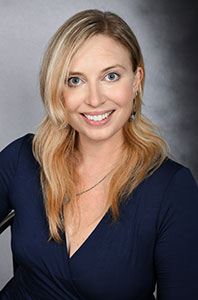 Anne Fearnehough
Investor Relations Coordinator
Anne joined CVC in January 2016 and comes with an extensive background in client services, marketing, management and customer interfacing roles for many years across multiple industries. You will experience her professionalism if you stop by or call into our corporate offices. At CVC, she is the "first point of contact" for all investor related inquiries as well as handles all IRA transfers, new client on-boarding paperwork and works directly with senior management to coordinate all "behind the scene" aspects of CVC's investor events. With several of these events annually, her initiative, creativity, and organization skills are what make these events seem effortless yet incredibly enjoyable for our investors.
Amber Shinkevich
Accounts Payable
Dennis Rimac
Controller
Dennis joined Canyon View Capital in June 2016 and brings over 20+ years of accounting experience, most recently 15+ years as a Controller in real estate property management and development. As the Controller for SWAY Manager/Starwood Waypoint Residential Trust, a publicly traded REIT, he was responsible for day to day accounting while working with the financial reporting team in the production of required SEC and private fund financial reports. Prior to SWAY, Dennis worked at JCM Partners LLC, a real estate company that owns and manages multifamily and commercial properties.
At CVC, Dennis is responsible for the day-to-day accounting and financial reporting for the residential properties, funds and corporate entities. He works closely with the Investor Relations Department on investor reporting, managing annual tax returns and audit process. Dennis also works with the Regional Property Managers in various operational accounting systems and procedures.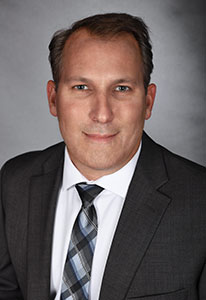 Michael Murphey
Financial Planning Analyst
Mike joined CVC in March 2017.  Mike is an accomplished Financial Planning & Analysis professional with over 13+ years' experience in strategic financial planning, analysis, and reporting.  He has held many management positions, most recently at Rainbow Light Nutritional Systems in Santa Cruz. Prior positions included Frisco Farms and Sayler American in Salinas where he was also a Walmart Business Analyst.
Mike is a critical thinker with finely honed leadership, communication, interpersonal, and problem-solving skills. At CVC, Mike works directly with our Regional Managers on the budgeting and forecasting process across the portfolio as well as assists the executive team in the sourcing and analysis of potential property purchases.  Additionally, he plays an integral part of the acquisitions process from due diligence through financing and closing of escrow.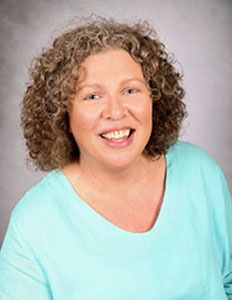 Sue Niven
Senior Accountant
With over 20 years of accounting experience, Sue joins CVC's Finance and Accounting team in 2015 with a wealth of knowledge and experience. Sue has performed many accounting functions including: accounts payable, payroll, budgeting, financial analysis, internal auditing, general ledger accounting, and monthly closings. Her background includes Financial Analyst for Arthur Anderson, Accounting Analyst for Robert Half International, and SR Accountant for J.E. Higgins Lumber Company. Sue, and her vast experience across many accounting functions, is a valued asset for CVC.
Nicole Werdahl
Junior Accountant
Nicole joined our CVC finance and accounting team in November 2016 with 15+ years of accounting experience. Just prior to CVC, she was an Operations Specialist for Santa Cruz County Bank (SCCB) where she was responsible for ensuring the accuracy of all back-end accounting functions including the general ledger, ATMs, money movement and adhering to federal regulations.  With SCCB being CVC's main local bank, Nicole was already quite familiar with our properties and internal banking needs. Previously, she was at Noble House Hotels & Resorts as a Staff Accountant and was responsible for processing payroll, benefits, payables, budgets, and acted as a liaison between corporate, operations, and auditors.
At CVC, Nicole works primarily with the properties and corporate to provide monthly cash management reconciliations in a timely manner.  Additionally, she has a key role in assisting Investor Relations through recording and reporting accurate financial information of our investor funds. Nicole also assists our Senior Accountant in reviewing revenue and expenses for the properties, G/L account coding, audit preparation, and other special projects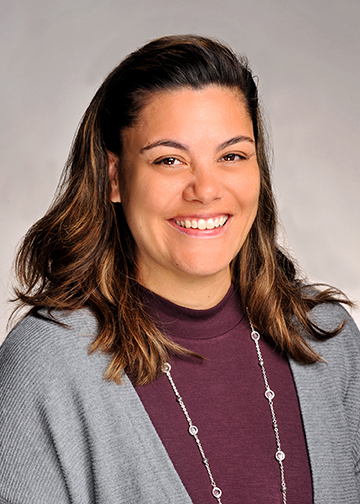 Nikki Rauscher
HR & Operations Coordinator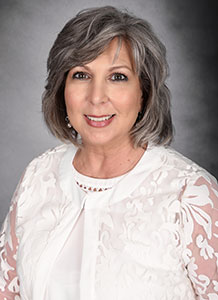 Teresa Bruno
Regional Property Manager
NW Arkansas (10 Properties, 1549 Units)
Teresa is responsible for the overall operations of the Arkansas Properties for Canyon View Properties (CVP). With over 20+ years of solid property management experience, Teresa joined CVP in 2008 upon our acquisition of The Crossings (Hot Springs, AR), as Property Manager, where she consistently performed in the top percentile. She obtained her degree in Business Administration from Louisiana Tech University and began her career in the multifamily industry in Houston, TX in 1984. During her tenure, Teresa has managed properties and portfolios across Arkansas, Oklahoma, and Texas. Awarded "Manager of the Year" by the Arkansas Apartment Association (AAA) in 2003, she served as an Executive officer with AAA from 2004-2006, and as Chairperson on the Board of Directors for the Managers Council.
With an "ownership" mentality and a passion for maintaining the highest standards in our industry, she initiated the contract with Grace Hill Essential Multifamily Education Online Studies in 2013—which now empowers all CVP employees. Teresa is a natural fit for the Regional Management position and works directly with her property teams to reach CVP's ever-changing goals with a focus on cost containment which results in higher returns for our investors. Her enthusiasm for our industry and CVP is seen in her positive attitude and consistent results.
Kathy Johnson
Regional Property Manager
Springfield, MO (6 Properties, 1414 Units)
Kathy manages 6 property teams for Canyon View Properties in Springfield, MO with a combined 1414 units. Kathy joined CVP in 2012 with 15+ years' experience in the Hotel/Motel Management field.  After owning and operating her own business for over 8 years in this industry, she transitioned into multifamily housing in 2007.  Her experience working in all positions has given Kathy a broad vision in the multifamily industry. She has expertise in leasing, sales, management, accounting, and operations. Additionally, she brings experience in low-income housing, tax credit compliance, Fair Housing compliance, and real estate development to CVP.  She has been invaluable in leading, developing, and maintaining updated policies and procedures for all CVP operations.  Kathy's ability to supervise her team of over 30 motivated individuals and develop a truly fun environment for everyone has been a real asset to all of CVP, and it shows in her numbers with her region consistently performing in the high 90's.
David Smith
Regional Property Manager
Kansas City, MO / Oklahoma, (7 Properties, 1159 Units)
David joined us in April 2015 with over 30 years' of experience in Property Management.  His career began in Kansas City, MO for Troug Real Estate in 1987 where he was a leasing consultant/assistant overseeing 116 units.  David's most recent position as Regional Property Manager at Maxus Properties gave him responsibility for 11 properties and 2,400+ units.  Prior to that, David was Regional Director where he led a District with over 1,000 units in Texas as well as 3,500 units in the Kansas City area.  David has experience in Section 8, tax credits, and conventional properties.  He has his Accredited Resident Manager (ARM) designation and has held two terms as an ARM Chairman for Institute of Real Estate Management – Chapter 15 (Kansas City, MO) as well as being a licensed Real Estate Salesperson in the State of Missouri.
At Canyon View Properties, David is responsible for the entire Kansas City, MO and Oklahoma region. His contributions are widely acknowledged across the CVP portfolio through his teamwork focus and leadership.  David's wealth of knowledge is shared with his property teams and his colleagues on a daily basis making that extra difference for our employees and investors alike.
Elizabeth Sweeney
Assistant Regional Property Manager
Springfield, MO (6 Properties, 1414 Units)
Elizabeth came to Canyon View Properties (CVP) with a 20-year history in hotel and property management. With her family owned hotel business, she developed the "owner's mindset" early on and brought this vital quality into her career at CVP. She has a background in marketing and sales through the travel industry putting herself through Missouri State University. With her Bachelor of Science degree in Business and Marketing, she started in Multifamily and never looked back.
Elizabeth brought 5+ years of direct experience from a Springfield, MO property management company into CVP when she took over our Old Stone Apartment complex. Her success at Old Stone was quickly recognized and she was asked to help expand and lead our CVP team in Kansas City, MO. We brought her back to Springfield in 2015 to manage our largest property, Golden Pond, where she thrived not only with her uniquely powerful results-oriented management style but also with her "family owned" mindset.
Honored as the "Manager of the Year" by the Springfield Apartment and Housing Association we were excited to help expand Elizabeth's knowledge and experience throughout the company. In 2017, Elizabeth continued to flourish in her new promotion to Assistant Regional Manager under our Regional Manager, Kathy Johnson. Additionally, she is heading up the "Phase 5" 180-unit addition to the Golden Pond Property while leading and motivating 5 property management teams in the Springfield, MO area.
Elizabeth specializes in training, human resources, recruitment, critical problem solving, and crisis management. Her passions include employee motivation, employee growth, and team building. Elizabeth has proven strengths in sales, customer service, and resident retention. She is a true asset to CVP and CVC.
Together, Elizabeth and Kathy create a fun 'family" atmosphere with their staff where enjoying coming to work each day and bringing the most valuable strengths out of each employee is the normal operating procedure in Springfield! This is a dynamite combination that benefits our investors tremendously through results and the owner's mindset throughout their region.
Amber Roberts
Assistant Regional Property Manager
Kansas City Team
Springfield Team
Arkansas Team