Meet our experienced and knowledgeable teams: Canyon View Capital (CVC) and Canyon View Properties (CVP). The headquarters of Canyon View Capital is located in Santa Cruz, California, at which the CVC Executive and Corporate teams perform all services pertaining to Investor Relations, Finance, and Accounting for the organization. Our Canyon View Properties team consists of over 100 highly skilled members. This team solely performs management and operations on-site at the Midwest and Midsouth properties, which are wholly owned by Canyon View Capital.
Robert J. Davidson
Chief Executive Officer & Founder
Robert (Bob) J. Davidson is CEO and founder of Canyon View Capital. Bob was introduced to real estate investing and limited partnerships in the 1970s when employed by what is now known as KPMG, auditing partnerships for medical doctor investors seeking tax shelters. During his years of auditing real estate partnerships, Bob became an expert in offering highly profitable, tax-advantaged real estate investments for his clients.
In the 1980s, Bob founded Davidson Fohs & Associates Accountancy Corporation (DF&A) and several other real estate partnerships. He then broadened his service to investors through the use of privately held tax-advantaged funds – thus the "birth" of Canyon View Capital (previously known as myRetirementASSETS). As CEO, Bob identifies properties that make good tax sense and increase investors' purchasing power after taxes and inflation, producing an impressive track record of high annual rates of return over the firm's history.
Canyon View Capital has successfully survived two recessions due to proper underwriting and steady investment growth strategy. Operating from a fiduciary mindset, a focus on value investing, and intricate knowledge of the IRS tax code, Bob has helped hundreds of small business owners, individuals and families retire comfortably through investment in Canyon View Capital funds.
A 45-year Santa Cruz resident, Bob is an active racquetball player, biker, avid traveler and pilot since age 16. While traveling, Bob assesses how real estate differs from place to place and what works best in different markets. As CEO, Bob primarily values the CVC Balanced Fund, is the chief strategic financial planner, meets with many of our investors to assist with legacy planning and is the key borrower for CVC. Bob is an active member of Santa Cruz Rotary and a Board Member of New Way Homes.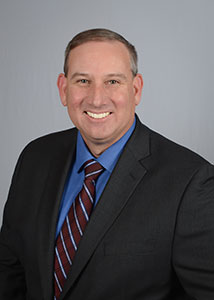 Gary Rauscher
President
Joining Canyon View Capital in 2007, Gary brings over a decade of complex accounting experience as a CPA working with high net worth individuals, real estate developers, and family offices.  Prior to this, Gary was the "Personal CFO" for the partners of Sierra Ventures, a Silicon Valley Venture Capital firm, which gave him in-depth experience in complicated tax structures, which fit perfectly with the CVC clientele.  As President, Gary is directly in charge of the company's quarterly investment reports, all compliance reporting, investor financials, and oversees preparations for CVC's annual tax returns and independent audits.
Gary is principally responsible and manages all CVC property refinances, acquisitions and dispositions.  He interacts directly with CVC's banks, brokers, attorneys, and lenders to bring each CVC property to a successful close.  Additionally, Gary supervises the regional managers of our wholly-owned property management company, Canyon View Properties, who are responsible for all operational aspects of the CVC portfolio including all capital improvement projects, budgets, accounting, human capital, and overall portfolio performance.
Gary's understanding of the complex nature of our funds and overall operations is a valuable component to the growth of CVC.  He has been a part of the growth and development of the firm for over ten years and is a valuable and respected sounding board for the executive team.
An active father, Gary lives in the Silicon Valley with his wife and two children.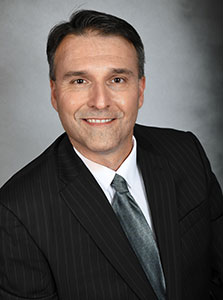 Dennis Rimac
Chief Financial Officer
Dennis joined Canyon View Capital in June 2016 and brings over 20+ years of accounting experience, most recently 15+ years as a Controller in real estate property management and development. As the Controller for SWAY Manager/Starwood Waypoint Residential Trust, a publicly traded REIT, he was responsible for day to day accounting while working with the financial reporting team in the production of required SEC and private fund financial reports. Prior to SWAY, Dennis worked at JCM Partners LLC, a real estate company that owns and manages multifamily and commercial properties.
At CVC, Dennis is responsible for the day-to-day accounting and financial reporting for the residential properties, funds and corporate entities. He works closely with the Investor Relations Department on investor reporting, managing annual tax returns and audit process. Dennis also works with the Regional Property Managers in various operational accounting systems and procedures.
Eric Fisher
Chief of Staff
Eric joined Canyon View Capital in August 2021.  He brings 15 years of experience in the hotel industry.  His career has been split evenly between Property Operations, Corporate Operations, and Business Development & Acquisitions at one of the largest third-party operators of hotels in the United States.
Eric has an intimate understanding of the real estate acquisitions and transitions process having led or assisted on $500M+ of hotel acquisitions throughout the continental US including, most recently, leading the Business Development & Acquisitions effort for the Western and Midwestern Regions.
Prior to Acquisitions, Eric worked as a Taskforce Operator where he focused on special projects including openings, transitions, and filling short-term executive vacancies on-property.  He also functioned as the Chief of Staff to the COO of the hotel management company during its growth from 60 hotels, 10,000 associates, and $600M of revenues under management (RUM) to 90+ hotels, 14,000 associates, and $1B+ RUM.
At CVC, Eric supports the President and the Executive Team in all facets of the business including Investments, Operations, and Strategy.
In his free time, Eric and his wife Ashley enjoy hiking, camping, road trips, and all forms of travel.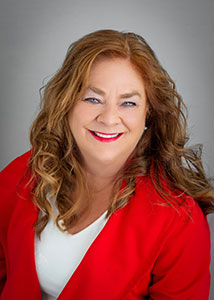 Shirley Hennessey
Director of Corporate Compliance
In March 2020, Shirley came to Canyon View from Santa Cruz County Bank (SCCB) where she started 16 years ago when the bank was still in formation, now with over $1 billion in assets.  As an Associate Vice President, she was instrumental in supporting the bank's rapid growth including one core conversion and two online banking conversions.  During her tenure at SCCB, she developed and managed multiple products and services across many sectors.  Prior to that, she was with Coast Commercial Bank where she handled investments, specializing in retirement plans.
Shirley has deep roots in our community as a Santa Cruz native, and began her banking career over 35 years ago.  Throughout her career, she has overseen and been responsible for multiple departments across all aspects of the banking industry.  Most notably, managing relationship & client services, policy & procedure development, internal training, investment IRAs, back-end operations, product development, and risk management.
Shirley's extensive knowledge and wide-ranging experience make her the ideal individual to head up Canyon View's compliance department.  In her role, Shirley is responsible for all aspects of our corporate compliance including internal and external compliance, risk management,  IRA custodian management & support, and many "behind the scenes" aspects of our annual real estate transactions including both new acquisitions and refinances.  She works closely with our tenant in common (1031) investors as well as other outside partners including lenders and attorneys to assist the acquisitions team for a smooth closing experience. Finally, and perhaps more importantly, she ensures our policies and procedures are updated and accurately reflect the workflow in each department to allow for scalability to support our long-term growth.  In her capacity, she interacts with all departments to help Canyon View maintain a high level of client service both internally and externally.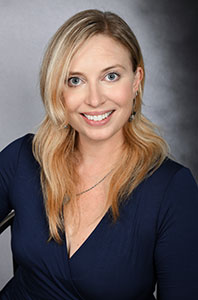 Anne Fearnehough
Client Experience Manager
Anne joined CVC in January 2016 and comes with an extensive background in client services, marketing, management, and customer interfacing roles for many years across multiple industries. As CVC's Client Experience Manager, Anne is a resource and support for all new, existing, and potential CVC investors. Anne can assist with answering questions about our funds and investment programs and helps to resolve or elevate any issues or concerns as needed.
Additionally, Anne is responsible for publishing all transactions and reporting in our CVC investor portal and maintains our public-facing Canyon View Capital website.  Her experience at CVC means she is well versed in the various processes and procedures for all account transactions for all types of CVC accounts.
Anne has a background in event planning and production. She enjoys working closely with senior management to coordinate and produce the "behind the scenes" aspects of CVC's annual investor meetings and client appreciation social events. Her initiative, creativity, and organization skills are what make these events seem effortless yet incredibly enjoyable for our investors.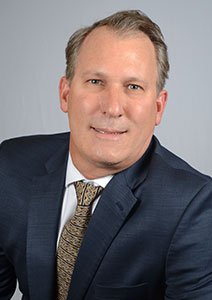 Michael Murphey
Financial Planning Analyst
Mike joined CVC in March 2017.  Mike is an accomplished Financial Planning & Analysis professional with over 13+ years' experience in strategic financial planning, analysis, and reporting.  He has held many management positions, most recently at Rainbow Light Nutritional Systems in Santa Cruz. Prior positions included Frisco Farms and Sayler American in Salinas where he was also a Walmart Business Analyst.
Mike is a critical thinker with finely honed leadership, communication, interpersonal, and problem-solving skills. At CVC, Mike works directly with our Regional Managers on the budgeting and forecasting process across the portfolio as well as assists the executive team in the sourcing and analysis of potential property purchases.  Additionally, he plays an integral part of the acquisitions process from due diligence through financing and closing of escrow.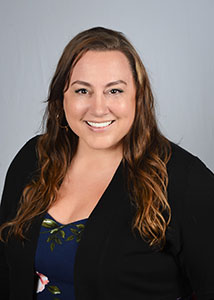 Nicole Werdahl
Accounting Supervisor
Nicole joined CVC in 2016 with over 20 years of experience.  She began her career as a residential real estate appraiser assistant serving California/Nevada.  Nicole relocated to her hometown in Santa Cruz, California where she worked as a bookkeeper in the construction industry. As a Staff Accountant with Noble House Hotels & Resorts, Nicole had a key role as a liaison between operations, corporate, and auditors. She was responsible for payables, budgets, internal audits, payroll, and benefits for union and non-union employees.  She assisted in the accounting department set-up for new acquisitions and implementing policies and procedures.  Just prior to CVC, she was an Operations Specialist for Santa Cruz County Bank (SCCB).  She was responsible for back-end accounting functions for all bank branches including the general ledger, ATMs, money movement, and ensuring compliance with federal regulations.  With SCCB being CVC's main local bank, Nicole was already quite familiar with our growing portfolio of properties.
At CVC, Nicole supervises and supports our Staff Accountants and their regions to ensure financials are accurate and provided in a timely manner. She works closely with the Regionals, Management, and Investor Relations and has the unique ability to troubleshoot and guide any department within the company. Nicole is responsible for the accounting and reporting of our investor funds, and with her attention to detail and extensive audit experience provides a sense of confidence with our owners and investors.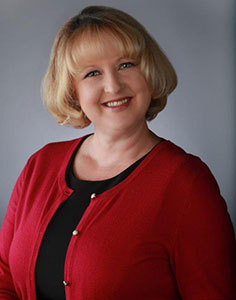 Laura Gouldy
Investor Relations Admin Assistant
Laura joined CVC in July 2019.  A native of Monterey County, Laura recently returned to the area after spending 21 years living in Las Vegas. After spending most of her career in the hospitality industry, first with Disneyland in Southern California and later with MGM Resorts in Las Vegas she brings extensive experience in client relations and event planning. Additionally, she brings 20+ years of experience as an executive assistant with multiple senior executives.
As the Investor Relations Admin Assistant at CVC, Laura is the first point of contact to callers and visitors. Her professionalism and experience mean you will receive excellent customer service and attention when contacting or visiting our office. Laura is responsible for assisting with new investor paperwork and onboarding, and she provides support to all investors for contributions and distribution requests.
Shannon Hunt
Senior Accountant
Shannon Hunt joined Canyon View Capital in September 2019 with over 20 years of accounting experience. Her love of accounting started as a young girl working summers in the office at the small business owned by her parents. She has performed a variety of accounting functions including full charge bookkeeper, accounts payable, accounts receivable, payroll, general ledger accounting, monthly reporting, and budgeting. Her most recent position held was Senior Staff Accountant with The John Stewart Company, the largest manager of affordable housing in California. In this role, she was responsible for the monthly financial reports for numerous properties for both owners and investors.
Shannon is natural when it comes to accounting.  At CVC, she is responsible for the monthly accounting close of our Arkansas region.  A portfolio of 15 properties and over 2400 units, this is our largest region. Shannon has an easy rapport with her properties and management and is able to take on additional assignments as needed in stride.
Brian Stansbury
Staff Accountant
Brian joined CVC in November 2020.  While still attending San Jose State University, he began his career in the residential construction industry, handling operations coordination, before moving into accounting and overseeing human resources.  After graduating college, he gained a wealth of experience, working in both the publishing and tech industries, with responsibilities ranging from general accounting to asset & revenue accounting, and special projects including divestment & corporate mergers.
At CVC, Brian enthusiastically joins in to support his team with any project allowing him to gain valuable experience in the accounting of all our property regions, including the purchase and sale of several properties.   He works closely with corporate management and property managers, ensuring prompt and accurate financial reporting.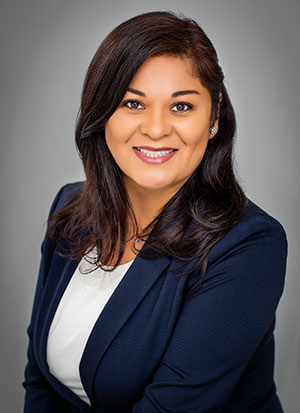 Corina Mabalot
Staff Accountant
Corina joined Canyon View Capital in August 2021 bringing 15+ years of banking experience with her.     Most recently at Santa Cruz County Bank, Corina was responsible for bank balancing, certifications, Regulatory E reporting, General Ledger reconciliation, money movement, and all bank's currency transaction reporting to the IRS.  Additionally, she oversaw the bank's debit card systems and was a key player in the bank's debit card conversion.
At CVC, she supports and works closely with the Regional and Property Managers as well as Corporate Management, ensuring accurate and efficient financial reporting.
Corina is a native of Watsonville where she resides with her family. She is an advocate for all those with paws.   A hobbyist for art and design when not spending time with her son.
Diane O'Dell
Accounts Payable Specialist
Diane O'Dell joined Canyon View Capital in March 2019 with over 29 years of accounting and bookkeeping experience.  A lifelong resident of Santa Cruz, Diane's first job was working for the Beach Boardwalk on various attractions including the famous Giant Dipper roller coaster.  After leaving the beach she sharpened her accounting skills first with County Bank & Trust and then later at the Credit Bureau of Santa Cruz County. Prior to coming to Canyon View Diane worked for The John Stewart Company as an Accounts Payable Specialist handling payables for more than 25 properties.
At CVC, Diane is responsible for the accounts payables for our Springfield & Kansas City regions. She works closely with both property managers and vendors, overseeing and maintaining the payables for the respective regions.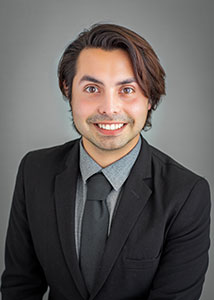 Martin Rowell
Accounts Payable
Martin joined CVC in November 2019. Martin graduated with a degree in economics and math from The University of California, Santa Cruz while working full time. After college Martin has worked in several accounting assistant roles in the retail and trust services industries providing support where needed to the accounting department.
At CVC, Martin is responsible for the accounts payable for our Arkansas region and corporate office. He works closely with the property managers to ensure invoices are being processed correctly and paid in a timely manner along with any additional projects assigned.
Amy Chambers
Accounts Payable Specialist
Amy joined the Canyon View team in September 2021.  A long-term resident of Santa Cruz, she began her banking career in 1985 and brings 30+ years of experience with her.  During her time in banking, she performed various roles from teller to call center to back-office operations, general ledger reconciliations, wire, and ACH transfers and specialized in the online banking department.  Taking a break to raise her daughters, she became an entrepreneur, owning and running her own cleaning business before finally returning to her banking and accounting roots.
At CVC, Amy is a critical part of the accounts payable team,  working closely with both property managers and vendors as well as providing support for the regional teams.
When not processing and approving invoices, Amy can be found indulging in one of her favorite activities, surf fishing at the beach with the love of her life.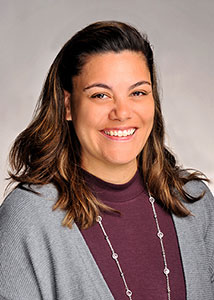 Nikki Rauscher
HR & Operations Coordinator
Nikki joined Canyon View Capital in 2015 when the Human Resources (HR) function for Canyon View Properties was moved from Springfield, Missouri to the Corporate Office in Santa Cruz.  What was intended as a part-time commitment quickly grew to full-time as Canyon View continued to grow.
Nikki earned her bachelor's degree in Child Development from San Jose State University.  After spending time as a pre-school aide, she eventually decided to put her problem-solving and relationship skills to work in another field.  She began working as the manager for the thrift store at her children's school.  It was this position that really taught her about the world of Human Resources.  Nikki was tasked with managing operations while juggling hiring, training, employee schedules, and resolving customer and employee conflicts for a staff of over 300 parent volunteers and 10 paid personnel.
At Canyon View, Nikki handles the Human Resources needs for both Canyon View Capital and Canyon View Properties.  Her duties include onboarding new employees, coaching managers, managing payroll and benefits, and everything in between.   A key member of the property onboarding team, she performs various functions that begin immediately after a property is purchased including setting up utilities, initializing websites, and facilitating the setup of numerous software modules.
Kansas City Team
Springfield Team
Arkansas Team